Maman Maarouhi Inoussa,PhD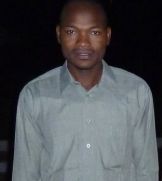 Plant Biology and Applied Ecology
Laboratory of GARBA MOUNKAILA
Faculty of Science and Techniques
University of ABDOU MOUMOUNI
BP : 10662 Niamey-Niger.
E-mail: maman_maarouhi@yahoo.fr
Phone: +227 96 14 24 88
Undesert
works to create an improved understanding of the effects of desertification and degradation processes in West Africa and to develop and implement best practices, such as carbon forestry, in close collaboration between scientists and local communities.

Financed by EU-FP7.